Μέρες τώρα θέλω να μοιραστώ μαζί σου το outfit από την πρώτη μέρα της Athens Xclusive Designers Week. Σε αυτήν τη Fashion Week ήθελα να είμαι casual και ανοιξιάτικη, αφού ο καιρός με έχει κουράσει πολύ με τη βροχή και το κρύο. Οπότε, φρόντισα να φορέσω χρώματα που μου φτιάχνουν τη διάθεση, όπως το κίτρινο πανωφόρι και το καρό φουστάνι από τα Stradivarius! Η αγαπημένη μου τσάντα, το καπέλο και τα adidas Superstars συμπλήρωσαν τέλεια την εικόνα! Φυσικά, το κινητό ήταν στο χέρι μου συνεχώς για να βγάζω φωτογραφίες στα fashion Shows! Αυτό το ανοιξιάτικο ντύσιμο με κάνει να ονειρεύομαι μακρινά ταξίδια σε εξωτικούς προορισμούς! Εσύ που ονειρεύεσαι να πας την άνοιξη και το καλοκαίρι; Μπορείς να το μοιραστείς με το Hastag #therunaway στην Stradivarius  κοινότητα, ή να μου πεις εδώ ή στα social media!
Θα επιστρέψω με περισσότερα νέα για την AXDW σύντομα!
Photos By Lephotograph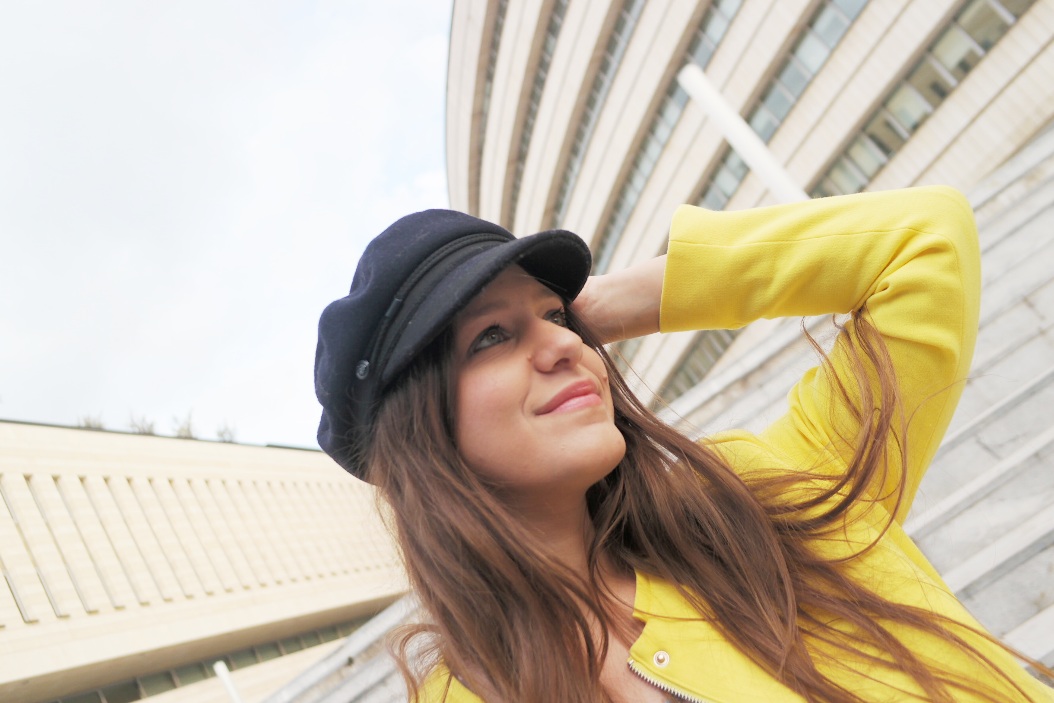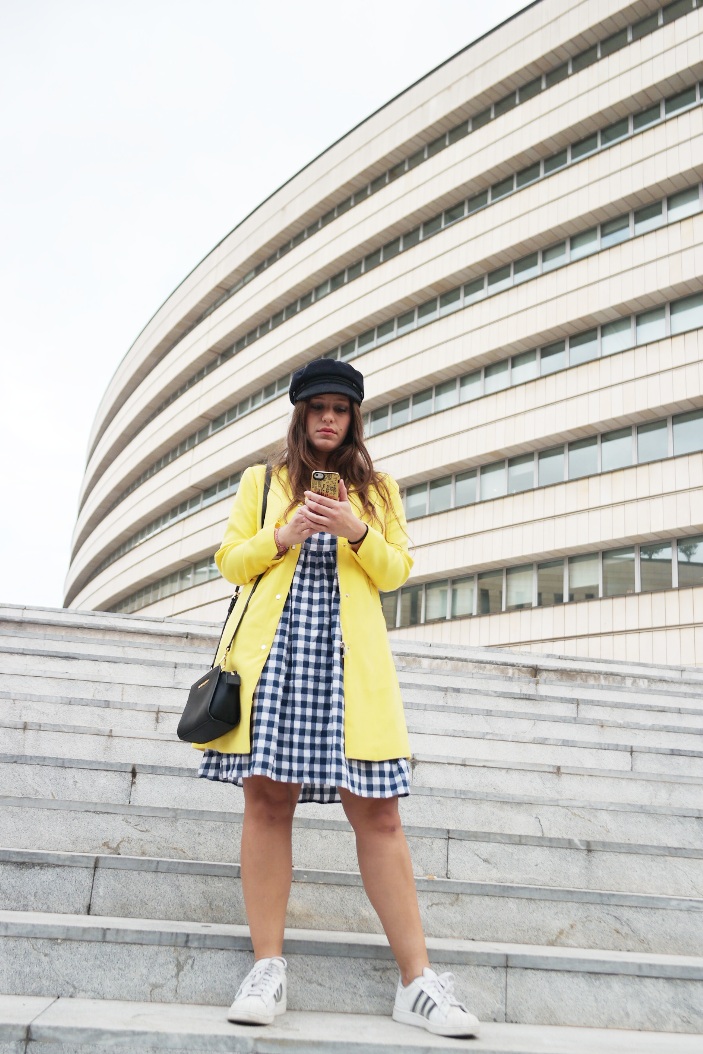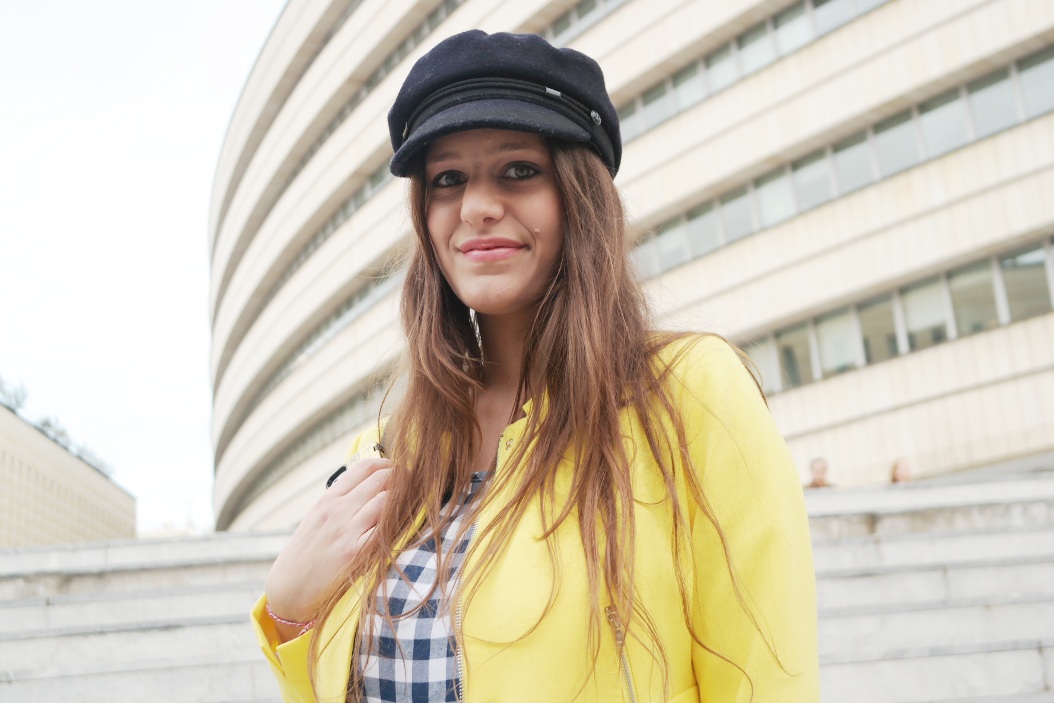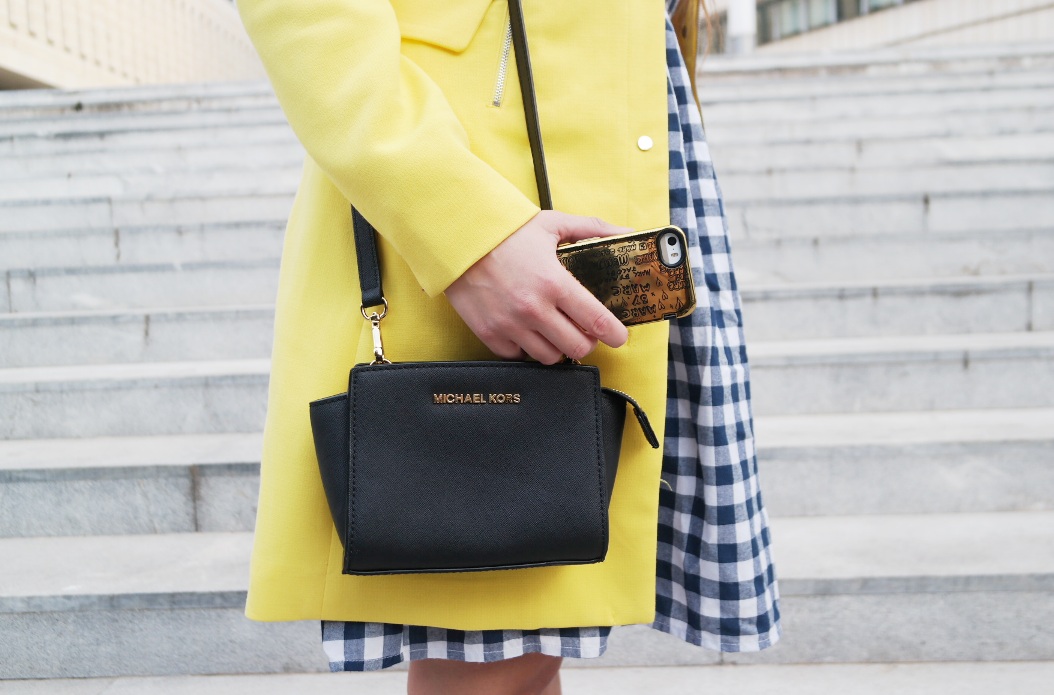 It's been a while than I want to share with you the outfit from the first day of the Athens Xclusive Designers Week. This Fashion Week I wanted to be casual and dressed in happy colours, because the weather is cold and I got tired. That is why I wore my yellow coat and plaid dress by Stradivarius! My favorite handbag, hat and adidas Superstars perfectly complement the picture! Of course, I had my mobile phone in my hand constantly taking pictures in fashion Shows! Wearing this spring outfit I dream about trips to exotic destinations! What is your runaway dream? You share it with the Hastag #therunaway in Stradivarius community, or tell me here, or on social media!
I'll be back with more news from AXDW soon!
Wearing:
Stradivarius coat and dress// Michael Kors Bag// Adidas Superstar Sneakers// H&M pour Isabel Marant hat// Marc by Marc Jacobs  iphone Case