Santorini, Greece
Πριν από περίπου ένα μήνα, το instagram μου γέμισε με φωτογραφίες της Σαντορίνης. Όπως έχεις καταλάβει, πρόκειται για ένα απο τα πιο ινσταγκραμικά μέρη της Ελλάδας. Άνθρωποι από όλον τον κόσμο, ονειρεύονται να επισκεφτούν το νησί, να παντρευτούν εκεί, ή να περάσουν το μήνα του μέλιτος. Εγώ είχα πάει για πρώτη φορά πριν από πολλά χρόνια μόνο για μερικές ώρες και επέστρεψα ξανά πριν από περίπου 8 χρόνια. Απο τότε, ήθελα να βρω μια ευκαιρία να πάω ξανά. Έτσι, το Σαββατοκύριακο της Πρωτομαγιάς, ξαναταξίδεψα με τη Μαρία (aka tstories.gr), αλλά θα μάθεις αναλυτικότερα για το ταξίδι μας σε επόμενο post.
EN: About a month ago, my instagram was full of photos of Santorini. As you may know, this is one of the most instagrammic places in Greece. People from all over the world dream of visiting the island, getting married there, or spending their honeymoon. I had been there for the first time years ago, only for a few hours and I have returned again about 8 years ago. Since then, I was dreaming of going back again. A month ago, my dream came true, and I travelled at Santorini with my friend Maria (aka tstories.gr). You will learn more about our journey on a following post.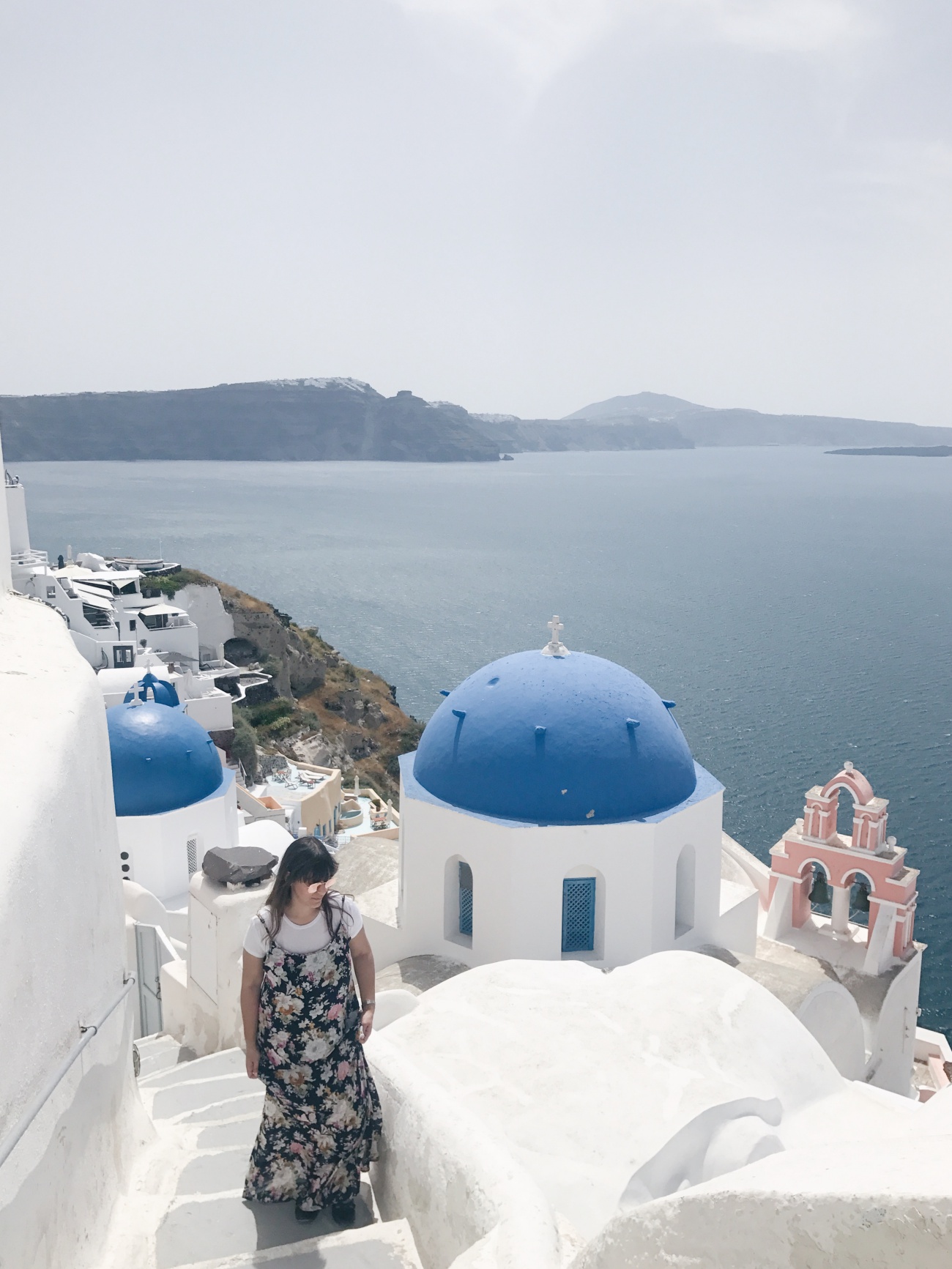 Σε μια από τις πολλές μας βόλτες στην πανέμορφη Οια, φόρεσα το floral φόρεμά μου και το λευκό t-shirt για 90's look που έχει επανέλθει δυναμικά. Ψάξαμε τα καλύτερα spots για φωτογραφίες και snap snap, we did it!
During one of our many walks at beautiful Oia, I wore my floral dress and a white tee, 90′ style. We have been searching the best spots to take photos and snap snap, we did it!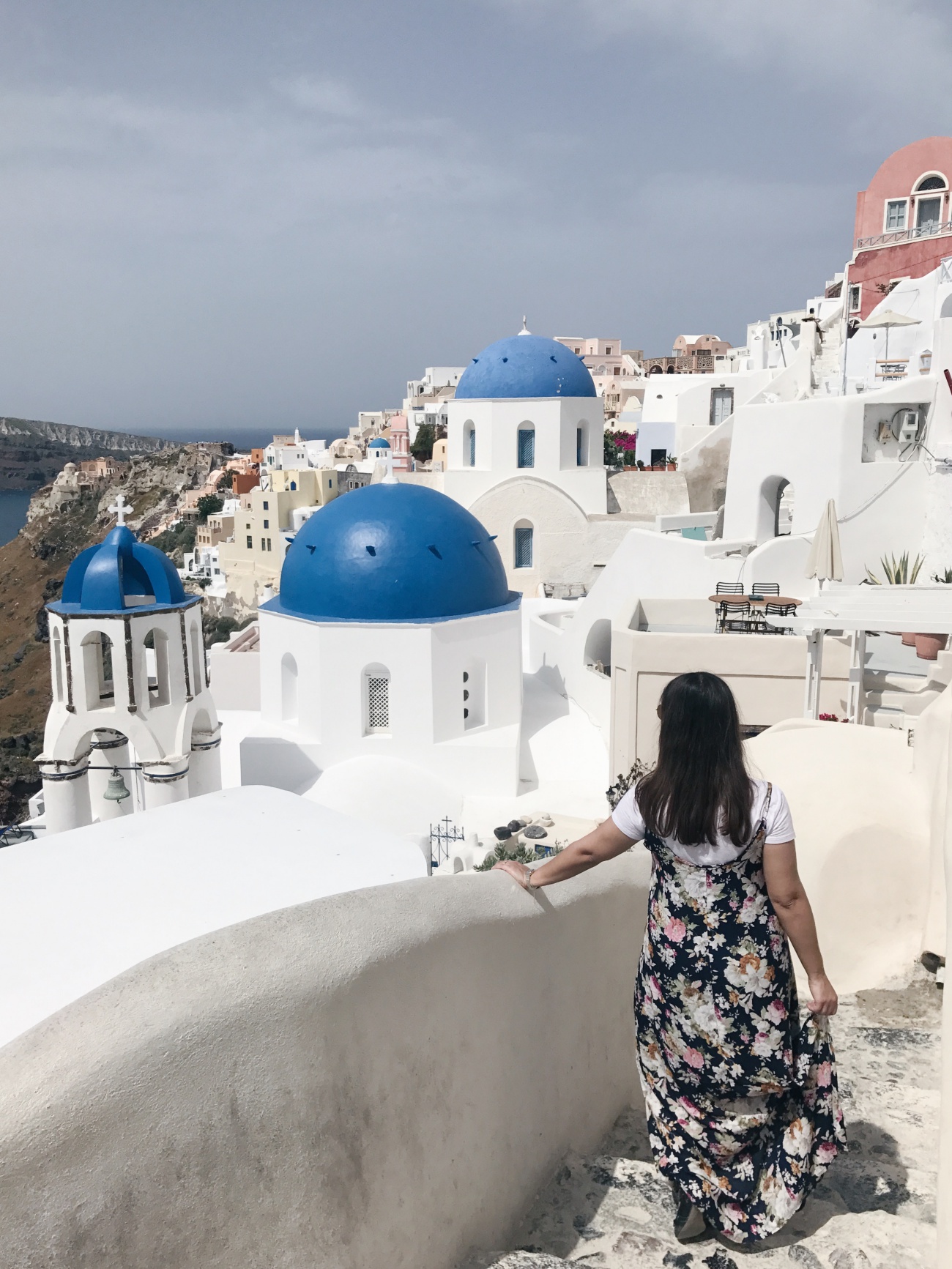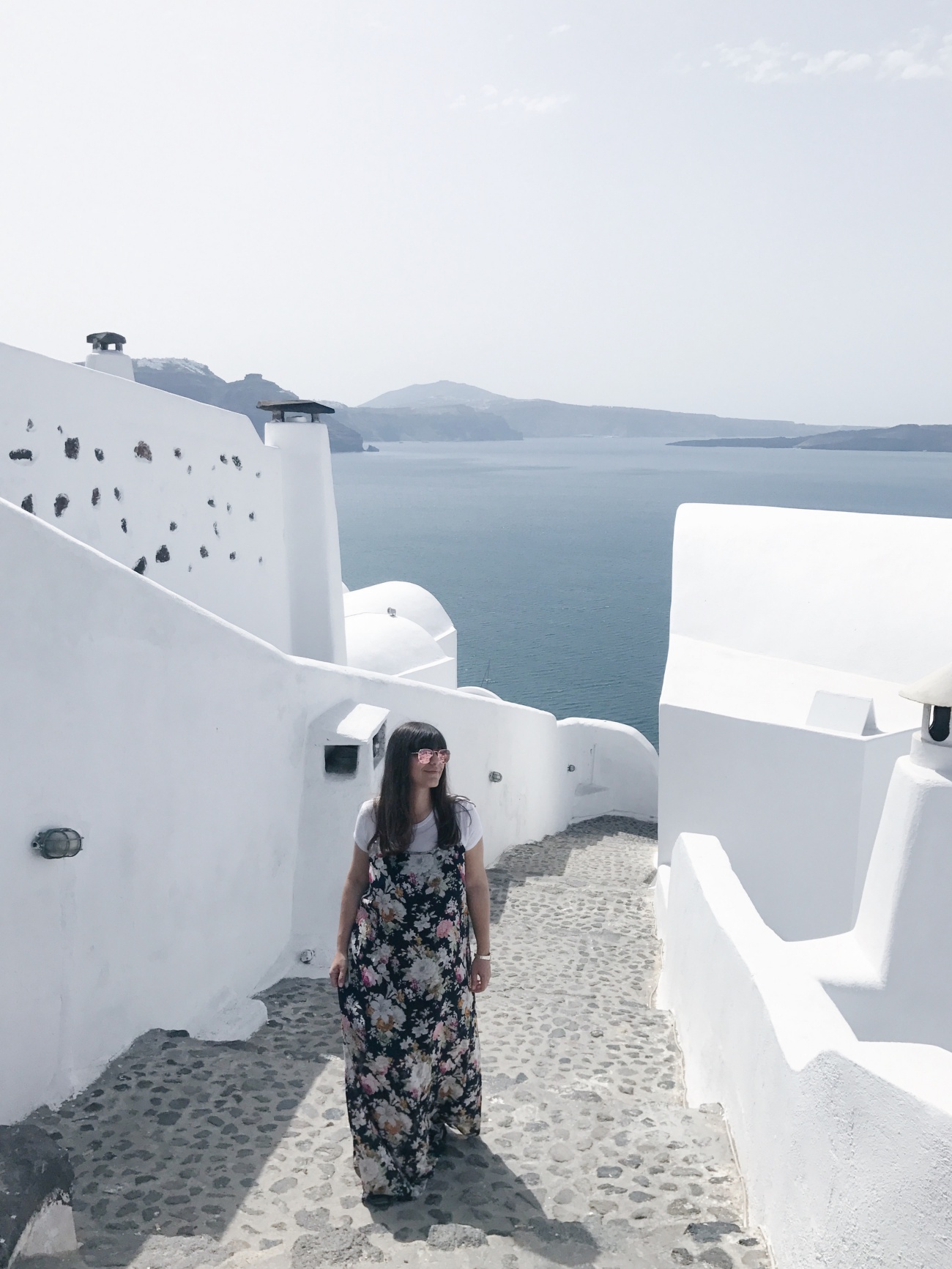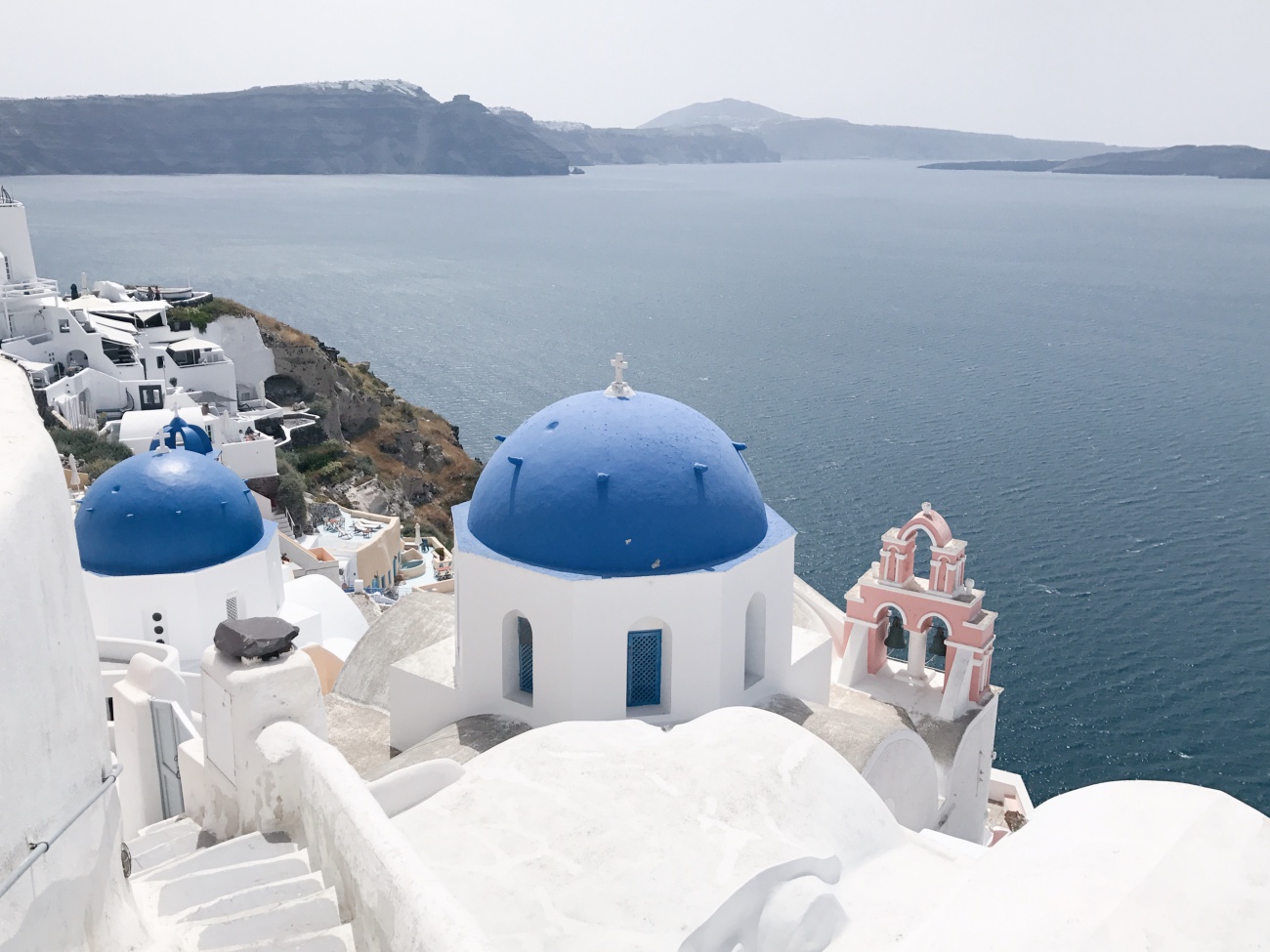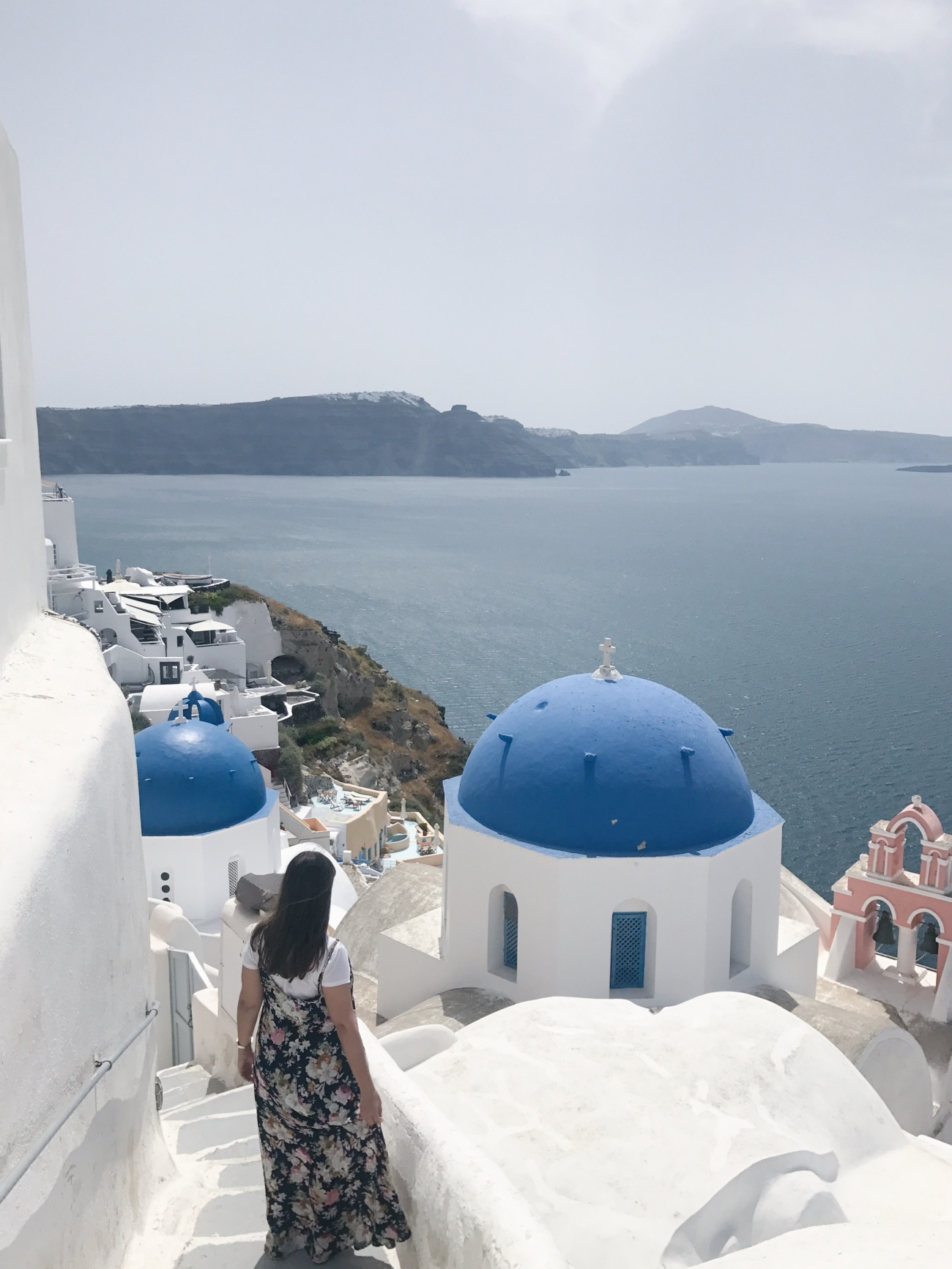 Εσύ έχεις πάει στην Σαντορίνη; Ποιά είναι τα αγαπημένα σου spots για φωτογραφίες;
Have you ever been to Santorini? Do you have favorite spots for taking pictures?
Wearing: SheIn floral dress, Zara T-shirt, Ray-ban Sunnies
Shop the Post

Until the next post find me on
facebook | instagram | twitter | bloglovin'