Το φθινόπωρο κατέφθασε αλλά το μακρύ φόρεμα δεν το αποχωρίζομαι! Υπάρχουν αρκετοί τρόποι να το φορέσεις, αρκεί να είναι σε ουδέτερο χρώμα όπως το δικό μου! Μέχρι την προηγούμενη εβδομάδα που είχε ζέστη το φορούσα με το αμάνικο τζιν.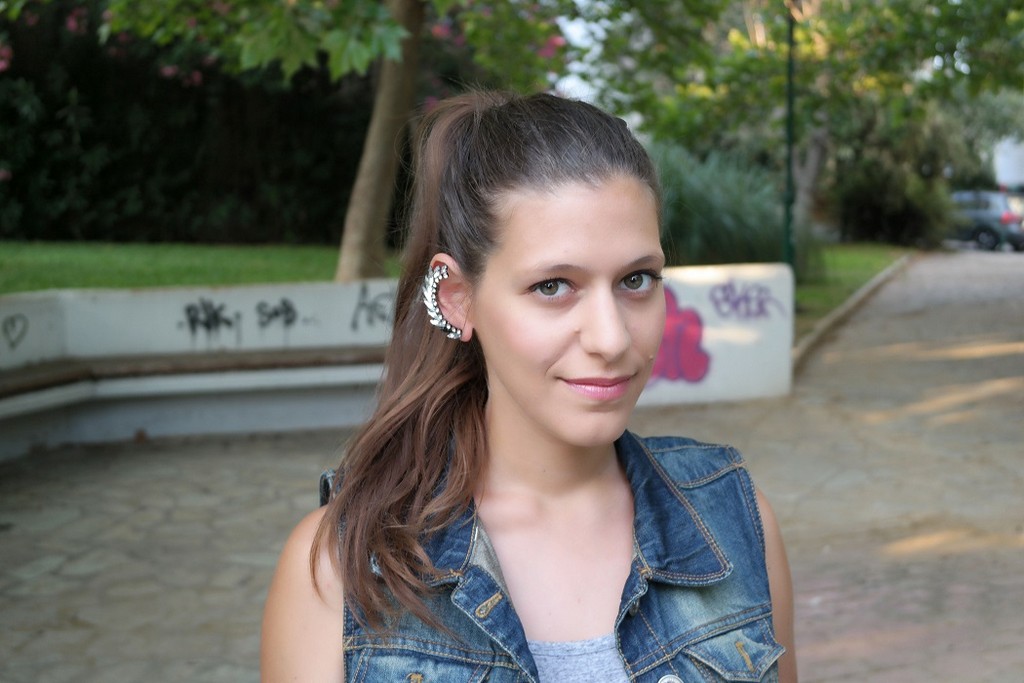 Αυτήν την εβδομάδα θα έβαζα το τζιν μπουφάν, ένα φούτερ ή πλεκτή ζακέτα,ειδικά το βράδυ, συνδυάζοντάς το πάντα με αγαπημένα sneakers (έχω και πολλά, τα συλλέγω μανιωδώς τι να κάνω!) Top of the top είναι η Furla candy bag που μοιάζει με ζαχαρωτό και λατρεύω να τη φοράω με όλα τα στυλ.
Εσύ πως συνδυάζεις το μακρύ φόρεμα?
Wearing
Η&Μ Dress/ Shoes/ Earcuff
Furla Bag
Jean Jacket