Το κρύο άρχισε να υποχωρεί στην Αθήνα, δεν ξέρω βέβαια αν είναι για πολύ, φέτος ο καιρός είναι απρόβλεπτος. Μια βόλτα στην ηλιόλουστη πόλη είναι ο,τι καλύτερο με casual άνετο outfit. Ειδικά όταν κρατάω και τον καφέ μου στο χέρι (είμαι coffee lover η αλήθεια είναι). Φόρεσα  jeggings (jeans+Leggings) από τα Calzedonia, το μαύρο μπουφάν που είναι ζεστό και το σκουφί μου από τα Bershka που είναι Panda! Να πω την αλήθεια όταν το είδα αμέσως το αγόρασα! Πως σου φαίνεται; Θα το φορούσες;
……………………………………………………………………………………………………………….
The cold days in Athens are over, at least for now. Well, I don't know If it is for sure because the weather is unpredictable. A walk in the sunny city is my favourite, especially wearing casual and comfortable clothes. I don't forget to take my coffee with me because I'm a coffee lover. I'm wearing my Calzedonia jeggings, black warm jacket and my Bershka beannie with a panda face! To be honest, I bought it the minute I found it! What do you think? Will You whear it?
Photos By Lephotograph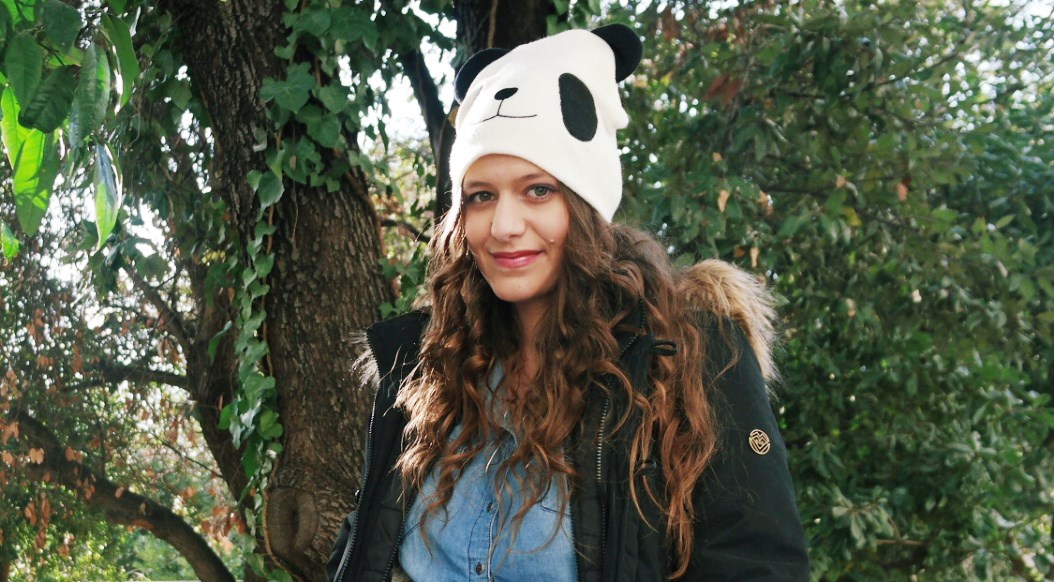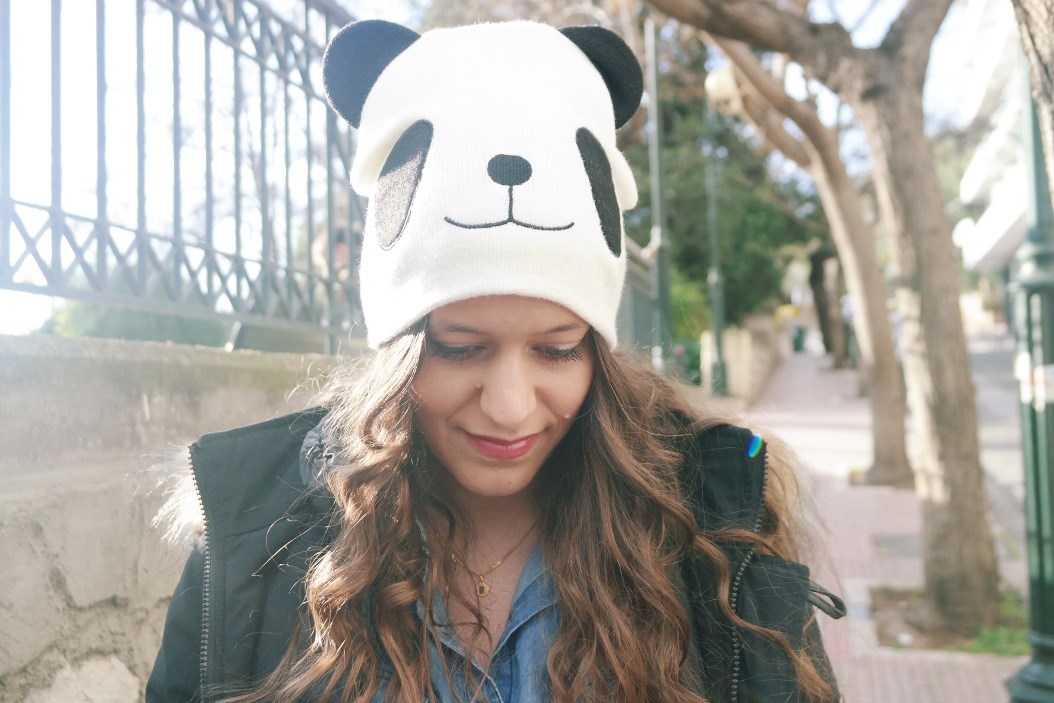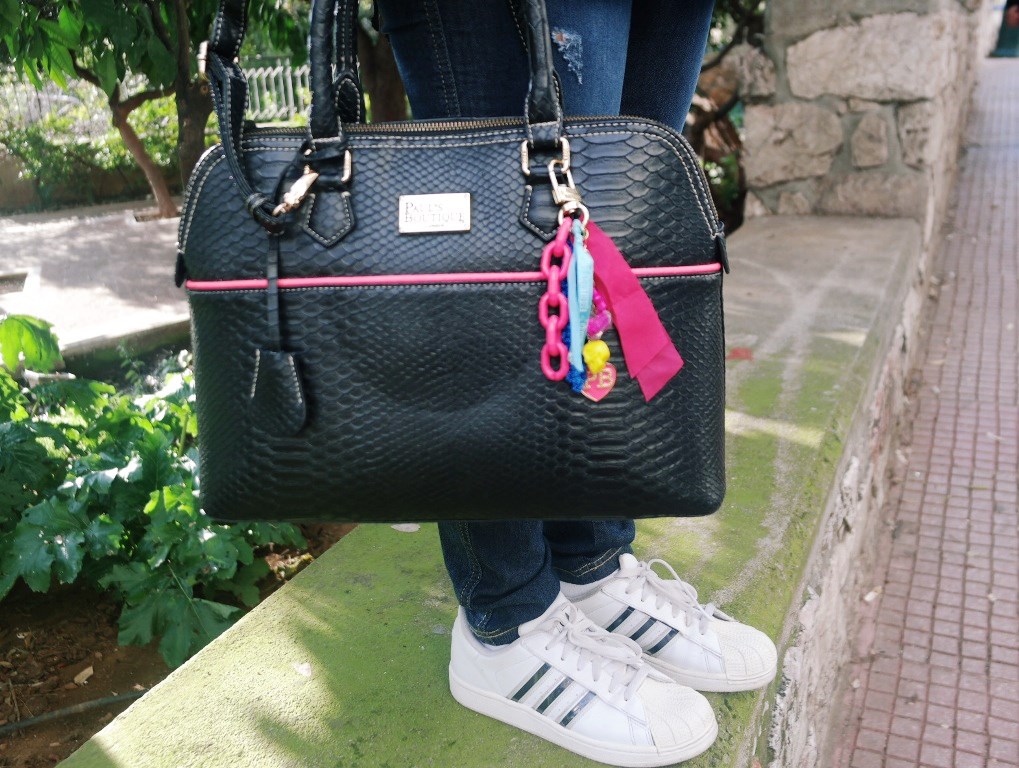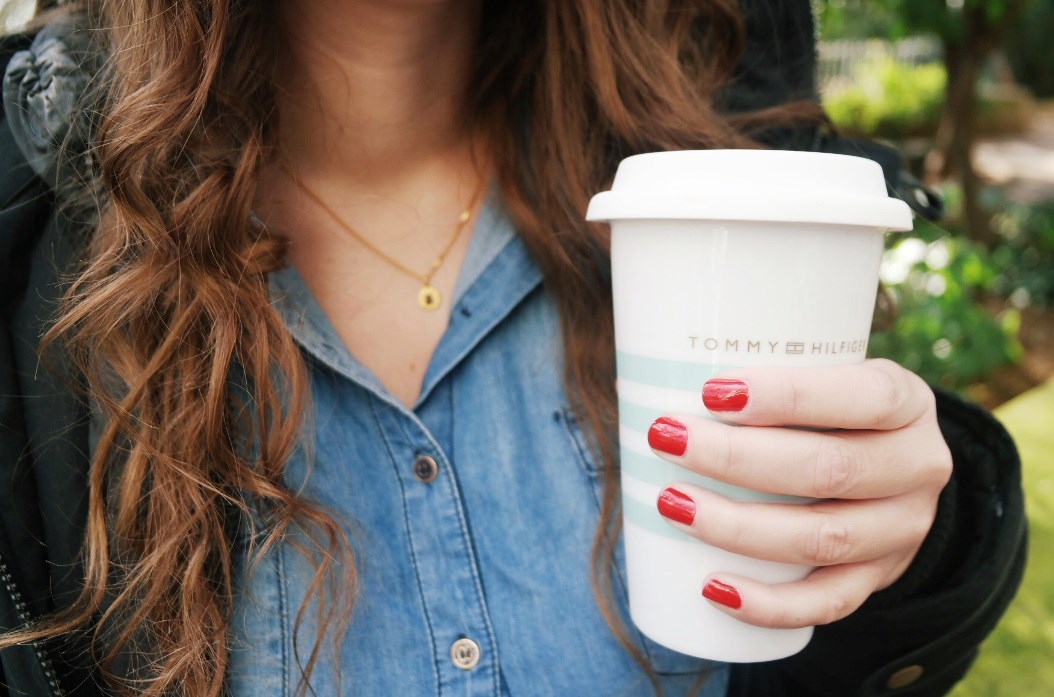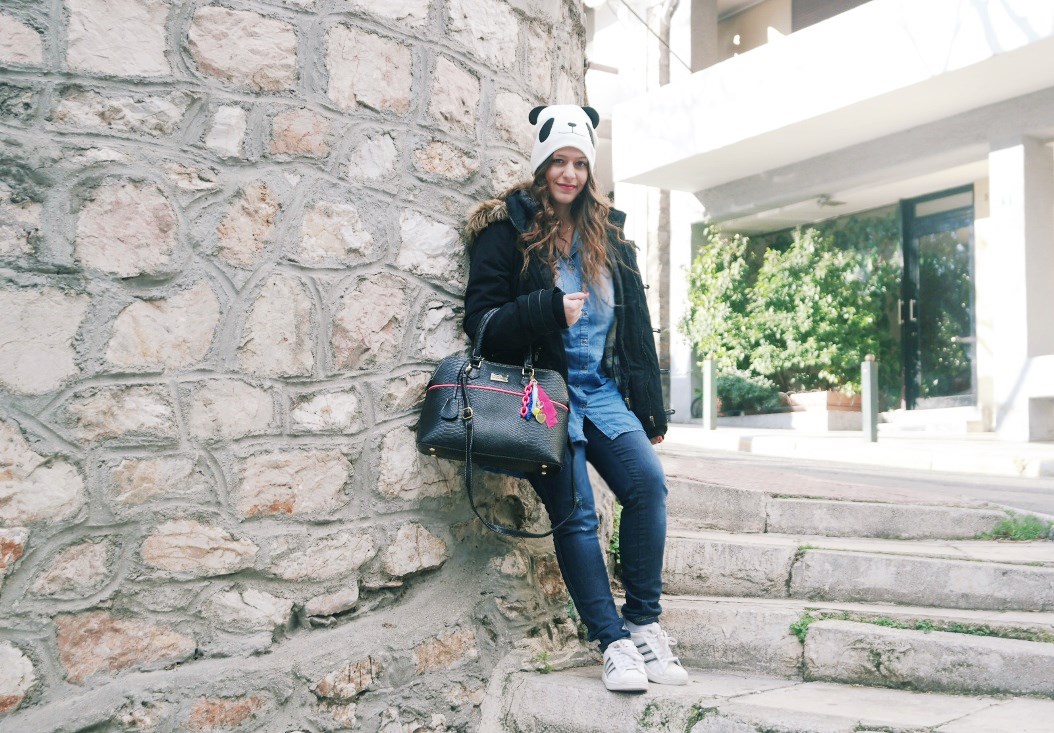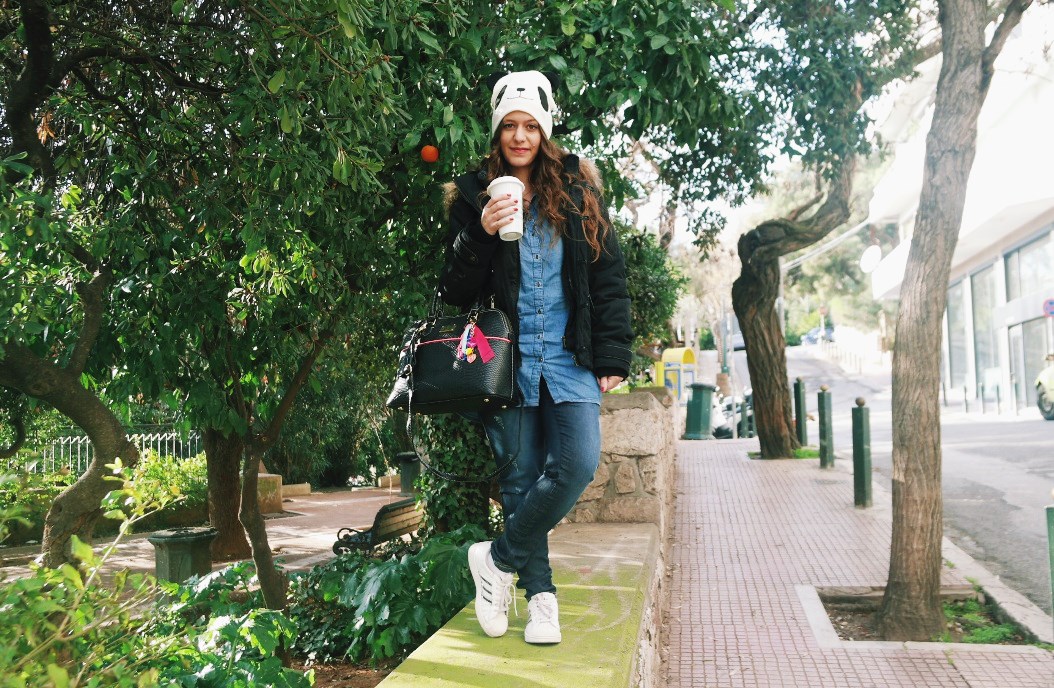 Jacket: BSB// Jeggings: Calzedonia// Denim Shirt: Stradivarius// Sneakers: Adidas Superstar// Bag: Paul's Boutique// Necklace: TOUS// Coffee Mug: Tommy Hilfiger
Hair: with MaxPro twist curler (Use the code thefashionreporter and have a 10 Euro discount)
Nails: by Miranails using esscense nail polish