Τα Σαββατοκύριακα του φθινοπώρου ενώ προσπαθώ να προσαρμοστώ στην καθημερινότητα, το μυαλό μου τρέχει σε ταξίδια και μακρινούς προορισμούς που θέλω οπωσδήποτε να πάω. Ωστόσο, το προηγούμενο ΣΚ κατάφερα να πάω κάπου κοντά στην Αθήνα, να αλλάξω παραστάσεις και να ξεκουραστώ λίγο. Η μετάβαση στα χειμερινά ρούχα είναι πάντα δύσκολη-τουλάχιστον για μένα- οπότε αναρωτιόμουν τι ρούχα να πάρω μαζί μου, αν θα κάνει κρύο, αν θα βρέχει και ούτω καθεξής.
Βρήκα τη λύση εύκολα τελικά, με το μαύρο μακρύ καλοκαιρινό μου φουστάνι, που μπορεί να φορεθεί άνετα το χειμώνα και με πουλόβερ από πάνω (σίγουρα θα το φορέσω), ένα denim μπουφάν και τα new balance αθλητικά μου. Τελικά έβρεξε λίγο, αλλά η θερμοκρασία ήταν καλή και μου επέτρεψε να κάνω τις βόλτες μου στη θάλασσα.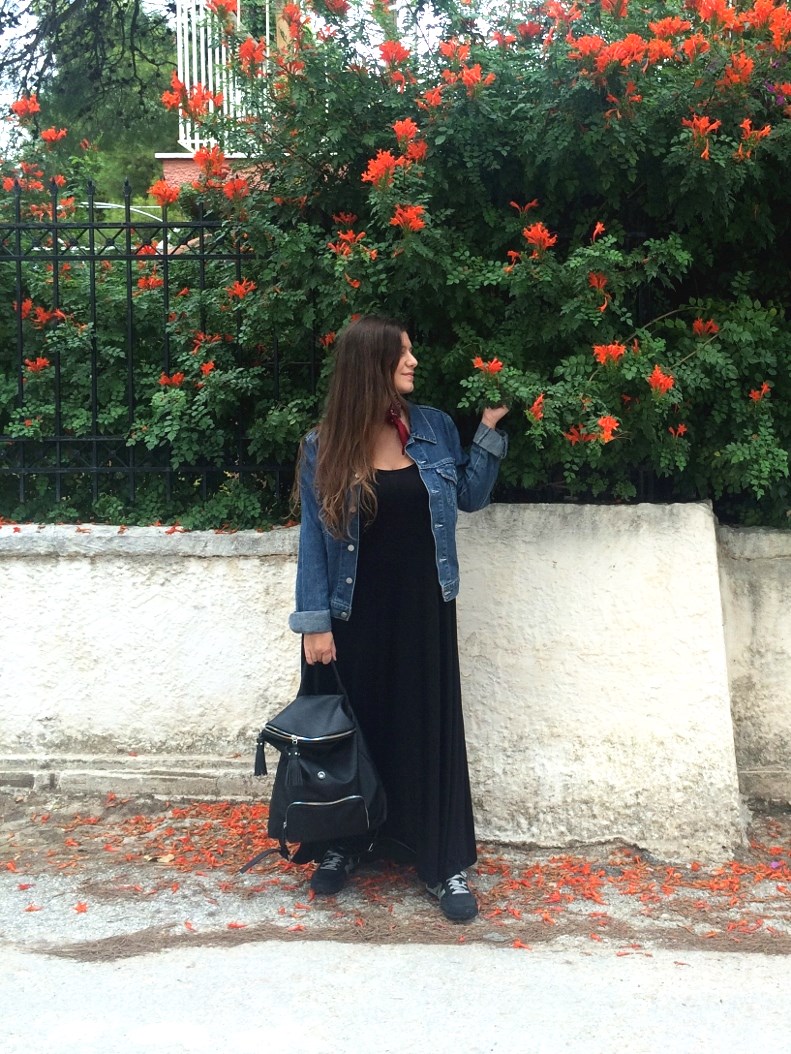 Next weekend σε περιμένω!
…………………………………………………………………………………………………………………………
The autumn weekends I am trying to get used to everyday life, while on my mind are the trips and journeys I want to plan. However, the previous weekend I managed to escape the city for a while and have some rest. The transition to winter clothing seems always difficult-at least to me- and I was wondering what to put in the weekend bag.
I found an easy solution, wearing my long black summer dress that can be worn in winter below a comfortable sweater, my denim jacket and my new balance shoes. It rained a bit, but the temperature was good and so I took my walks by the sea.
Wearing:
Η&Μ Dress // Vintage Denim Jacket// Scarf from Monastiraki // Stradivarius backpack// New Balance shoes
Shop the look (similar products):
Until the next post find me on
facebook / instagram / twitter / bloglovin'